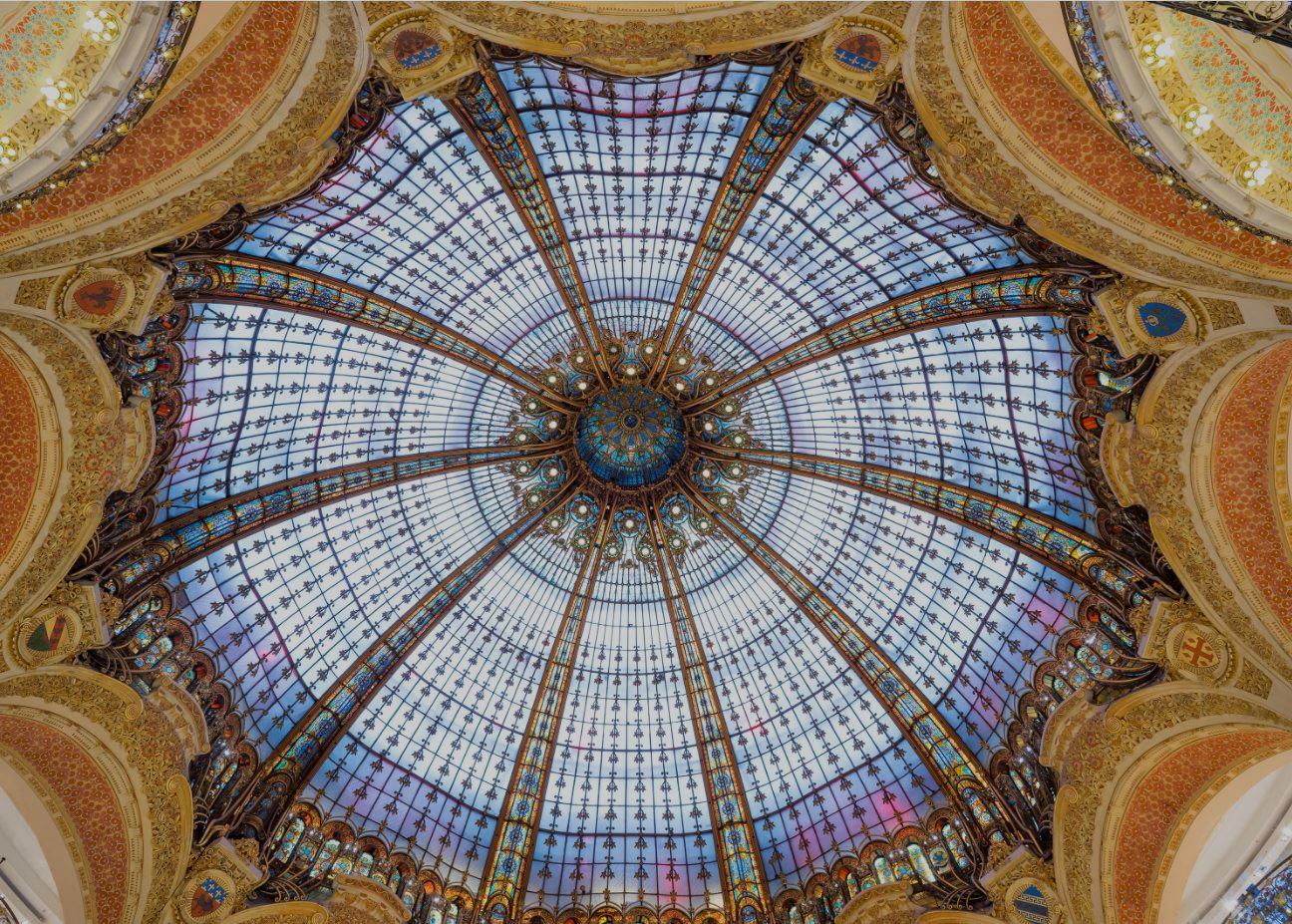 Paris Galeries Lafayette Haussmann
The Wine Gate
Paris Galeries Lafayette Haussmann
Located at the first floor of the Women Fashion Department store, bordering the famous Coupole, one of the most iconic monuments of Paris, The Wine Gate welcomes you throughout the day to enjoy our food menu or taste a glass of wine.

Breakfast, a small tea or coffee break, lunch, afternoon Tea, an apéritif or diner, our Chef Tom Vickers offers you a fusion and modern cuisine with a mix of flavours East meets West.

Each dish is paired with several wines from around the world available by the glass, by Julien Tabbacchiera, sommelier at Logis de la Cadène and Gabriel, Michelin-starred restaurants in Bordeaux belonging to Château Angelus.
Privatization
You organize an event and wish to privatize the place?
Contact us